Made City FL 33523

Fine Craft Metal for over 29 years

Our Complete Metal Craft Catalog:

Recycled, Reclaimed & Vintage Craft Metal

These are have been rescued (reclaimed) from reprocessing as scrap and some are metals made with recycled content. More about this metal

They are available in limited quantities , most for a lower price than new metal.

This metal may have some water spots, scratches or dents and ranges from shiny to dull. All is usable.

Fast Shipping: Most orders ship by next business day

Order securely through our PayPal Shopping Cart

Updated July 19, 2017

Aluminum Wire SOFT

10 gauge-

Approximately .102 inch 2.6mm

Pewter color

Recycled content:

It has a slightly grey-pewter color & a dull surface due to its Recycled Content. Suitable for armatures -it will not polish up as bright as our other wire.

10 gauge aluminum wire thickness approximately, may not appear correctly on all screens. More about thickness*

Aluminum Wire SOFT

10 gauge

Pewter color:

SAMPLE $4

Price includes shipping & handling

by 1st class mail

Sample is 10 inch long approximately.102 inch 2.6mm thick

Aluminum Wire SOFT

10 gauge

Pewter color:

25 foot Coil $19 each

Shipping is $3 each coil of this size

Ships First Class Mail Parcel

.102 inch 2.6mm thick

Aluminum Wire SOFT

10 gauge

Pewter color:

Shipping is $6 for each 100 foot coil

Ships PRIORITY MAIL

.102 inch 2.6mm thick
Recycled, & Vintage Craft Metal Assortments
These Make an ideal gift for crafters, scrap bookers and hobbiests
Sheet Metal Assortment

New , vintage, reclaimed & recycled metal: COPPER, BRONZE, ALUMINUM, NICKEL & BRASS

limited supply available

This is an assortment of new, vintage and recycled/ reclaimed metal. It may be roll ends, rippled, stained or scratched .

Each assorment is different but will contain COPPER, BRONZE, ALUMINUM and BRASS sheet as well as COLORED ALUMINUM FOILS - Great for collage work.

It will be a variety of thickness & sizes. Most pieces are 12 inch long by 6 inch wide or less.

This sheet metal may have scratches, folds , dents, tape residue, finger prints and/ or water spots .

The brass, bronze, copper and alumimun sheet is uncoated. The colored aluminum foil is red, green, blue or gold on one side.

All pieces are very interesting & usable. They are great for small craft work and model making. We use these metals for most of our sculptures.

These metals are not pre- patinated. About patinas and Finishes

Pieces are mostly rectangular with some odd shapes. Photo show the wide range of metals that may be included and not any assortment specifically.

Each assortment is different - each is a 'grab bag' and there is no choice of contents.

A lucky day at the scrap yard in a box

A great starting set for craft work!

& A Great Gift for the tinkerer, artist or sculptor.

(They are not for children)

Assortment of Vintage, New & Reclaimed Sheet Metal 3 1/2 pounds : $64

CAUTION: Raw metal may have sharp edges. Handle with care.

These metals and the packaging are not for use by children.

Craft Wire Assortment

With New, Vintage & Recycled / Reclaimed wire

supply limited

This is an assortment of hundreds of feet of vintage, new, & recycled/ reclaimed craft wire.

It is priced at a fraction what new wire would cost.

All wires are uncoated and have not been used. The assortment contains spool ends, cut offs and varied finishes from bright to dull.

Photo shows an assortment but each one is different.

We use these in many of our creations.

The assortment contains 3 pounds of wire including varied quantities of copper, brass, aluminum and nickel in various thicknesses from thin to thick. Gauges are assorted from many of these : 26, 24, 22, 20, 18, 16, 14, 12, 10, 8, 6 , & 4. some square or half round wire.

Lengths are from a few inches to hundreds of feet.

There are at least 8 different kinds of wire - 3 pounds total weight.

All pieces are very interesting & usable.

An ideal starting set for craft & collage work at a fraction of the price of new wire.

(Not for children)

Assortment of New & Vintage Craft Wire $49

This assortment ships PRIORITY MAIL

shipping & handling is $6 for each assortment. This size assortment is a little over 3 pounds

CAUTION: Raw metal may have sharp edges. Handle with care. These metals and the packaging are not for use by children.

This metal is available in limited quantities, prices & stock are subject to change without notice.
Please refresh this page for the latest pricing and availability. Prices for shipping & handling are for shipment in the US only.

CAUTION: Raw metal may have sharp edges. Handle with care. These metals and the packaging are not for use by children.

More about Reclaimed , Recycled & Vintage metal:

These new 'seconds' are roll ends, cut offs and older vintage metals that are too good to scrap. We have rescued (reclaimed) them from reprocessing.

These metals are unused. They are ideal for collage art & craft.

We use this metal for most of our creations. It is not only less expensive but also has character from age.

DEFINITIONS:

RECLAIMED: Most of the metal we sell on this page is reclaimed. Reclaimed is better for the environment because it is being used in its original state rather than being reprocessed.

Recycled : Reprocessed metal is also known as recycled. It is metal that is re-melted and re-formed in to a usable form in an energy intensive process. It does save energy over mining and processing virgin metal. Currently these are only produced in small batches. Because the recycled content varies from metal to metal and lot to lot so much it is impossible to know the percentage of recycled content of any specific piece. Many of our "new" metals on our web site have some recycled content. Most of the copper in America is 60% recycled.

Vintage Metal: Metal that has wear and patina from age.

This unused new and older metal has scratches, finger prints, ripples and/or dents

It is all very usable at a good price. We use this metal in our own creations.

Some of this raw metal can be polished. All can be further aged with chemicals.

They are not pre- patinated. More about Patina

GENERAL CRAFT METAL DEFINITIONS & TERMS

Bulk Metal : Our cut to length bulk metals for the crafts person provides what is needed at a good value. Our cuts are generously long & approximately square. Metal by the running foot or yard is shipped in one length whenever possible. We use this metal to craft our own creations.

Most sheet metal is shipped in a roll if over 1x1 square foot. If necessary ripples or curves can be flattened by rolling it with a smooth rolling pin or plastic pipe section on a completely smooth surface such as a countertop, smooth wood or heavy glass table. It also can be rolled slightly the other way to flatten.

Grades: These solid metals are of an especially pure high grade for fine craft work. All of It is solderable except aluminum..

Gauges or Thickness: The lower the gauge number the thicker the metal. For example 23 gauge sheet metal is more than twice as thick as 30 gauge. See below for gauge charts.

Hardness: Basically how easy it is to bend or work:

Medium Soft is pliable yet holds up for folding and hammering. Thicker metal bends less easily than thin.

Medium Hard is stiff, bends less easily and holds is shape better in larger pieces

New Craft Metal has a bright rolled satin finish. It may have some very slight manufacturing ripples, scratches & color variations. See our other pages for these metals

FINISH: Our raw/bare metals can be buffed up after a piece is completed. More information on METAL CRAFT HOW-TO : Cleaning, cutting, forming, soldering & finishing

PATINA: All the metals we offer are raw with no wax or varnish and will gain an aged patina over time. Patina solutions (available at most hardware stores) can be used to speed the aging process. More about Patina

CAUTION: Raw craft metal may have sharp edges. Not for use by children. Some people have sensitivity or allergies with skin contact with metals.It is not advised to use base metals, especially Nickel Alloys,for items for children that contact skin like jewelry, especially pierced earrings.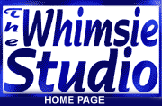 The full content of this site writings, photos and creations are original and copyright protected.(c) Copyright 2015 -All Rights Reserved the Whimsie Studio.